2021 Scenic River Classic – The Original Idaho Falls Race
June 12, 2021 @ 7:30 am

-

10:30 am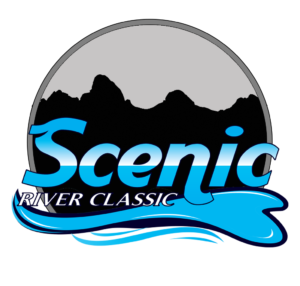 The Scenic River Classic, Idaho Falls' oldest race event, is continuing to be bigger and better than ever. The race started out as the "Bridge to Braves" back in 1987. For over thirty years, the race has generated tens of thousands of dollars for people with disabilities served by the Development Workshop and has become a fun tradition for many racers. Come join us once again as we run around the river and make a difference in our community!
Start Time
This event will have an open start – Timing will begin at 7:30 a.m. and end at 10:30 a.m.
Feel free to start your race at any time as long as you can finish by 10:30 a.m. Your bib has a chip on it that will automatically start your time when you cross the start line, and end your time when you cross the finish line. DO NOT GO NEAR THE START LINE UNTIL YOU ARE READY TO START. ONCE FINISHED, DO NOT GO NEAR THE START OR FINISH LINE AGAIN.
Packet Pickup
Packet Pickup will be held at the Development Workshop on June 11th from 4 p.m. to 7 p.m.
Please pickup your packet at 555 W 25th St, Idaho Falls 83402. Packets will be pre-packed and bibs will be pre-assigned for a quick grab and go process. Registration will be available at packet pickup but will no longer include a 2021 tshirt. For people who register before May 28 the packet will include a 2021 tshirt, bib number with timing chip and various other items from the Development Workshop and other sponsors. 2021 shirts will not be available and other packet items will not be guaranteed for anyone who registers after May 28.
Course
Runners will start the race at Snake River Landing. The course then heads along the Snake River on the Idaho Falls Greenbelt Trail, which you'll remain on for the next several miles as you make your way north along the west banks of the river. After running through Russ Freeman Park, the route will take you back along the east side of the river all the way back to Snake River Landing. The three courses will all overlap some but will be marked by different colored arrow stickers on the ground. Corners will be manned by volunteers as available. There will be separate Start and Finish areas so be sure you know where to start and where to finish before you begin.
Aid Stations
There will be three water/aid stations available for the half marathon, two for the 10k, and one for the 5k. Aid stations will have water and gel nutrition. They will be manned by clients of the Development Workshop and sponsors.
Finish Area
There will be no pre-race warm up or post-race awards ceremony as everyone will be running at different times. We encourage you to leave the race area as soon as possible in order to not have too many people gathering at a time. The finish area will have a recovery area with water, Body Armor recovery drink, fresh fruit and bread.
Awards
Award winners will be announced on Facebook and Email by 11:30 immediately following the race. Awards will be left at Bill's Bike and Run for winners to pick up at their convenience. They will only be available for one week following the race. Please pick them up promptly.
Awards will be categorized as follows. Top three male and female in each distance. First place male and female in age groups 1-18, 19-29, 30-39, 40-49, 50-59, 60+.
Sponsors
We give our most heart felt "thank you" to our sponsors: Idaho Central Credit Union, Bill's Bike and Run, Teton Toyota, Clif, Prepp'd and many others.