2021 Christmas Gift 5K
December 4, 2021 @ 10:00 am

-

12:00 pm

$15.00 – $25.00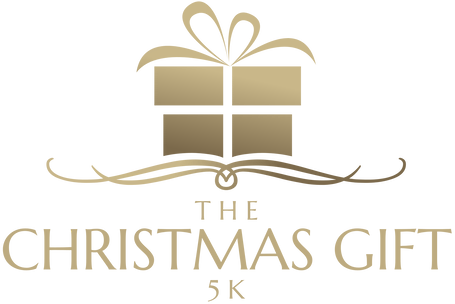 The Christmas Gift 5K is going to be bigger and better than ever this year! Come join us once again as we run through a winter wonderland full of elves, candy cane forests, and frozen lakes. And bring your children to run the 1 mile elf chase!
You don't have to register to visit with Santa from 9 to 10:30 a.m. inside Bill's Bike and Snow!
Start Time
This year's race will go back to a traditional format starting at 10:00 a.m.
Your bib has a chip on it that will automatically start your time when you cross the start line and give your results immediately after you cross the finish line.
The children's race will start at 10:45 a.m. or once all the parents are back.
Present Pickup
Present Pickup will be held at Bill's Bike and Snow (930 Pier View Drive, Idaho Falls, ID 83402) on December 3rd from 4 p.m. to 6 p.m.
Registration will be available at packet pickup but we cannot guarantee a hat or scarf for anyone who registers after November 17th.
Course
Runners will start the race at Bill's Bike Shop at Snake River Landing. The course then heads north around Buffalo Wild Wings. The course will then follow the walkway along Porter Canal for roughly a mile before connecting with the new Event Center Road. It will then take you north along Snake River Parkway for a short distance before connecting in with the Snake River Landing trail. The course will then turn south for a loop out and around the man-made lake. Follow the trail north and run right back to Bill's Bike Shop! The course will be marked with Christmas decorations and signs at every corner. In addition to the signs, corners will be manned by volunteers as available.
The 1-mile Elf Chase Children's Run will be an out-and-back on back paths with only one turn. The elf will lead it to make sure all the kids know where to go. Parents are welcome to run with their kids. There is no registration fee or timing included, but the child participant will receive an award as they cross the finish line.
Aid Stations
There will be one water/aid station available at the halfway point of the race (roughly 1.62 miles). You will run by this station once more on your way back to the finish line. The aid station will have water and gel nutrition.
Awards
Award winners will be announced at Bill's Bike and Run around 11:00 immediately following the race.
Awards will be categorized as follows: Top three male and female. First place male and female in age groups 1-18, 19-29, 30-39, 40-49, 50-59, 60+.
Sponsors
We give our most heartfelt "thank you" to our sponsors: Bill's Bike and Snow, Teton Toyota, Kate's Natural Foods, Prepp'd, First American Title, Snake River Landing, Jamba Juice and many others.